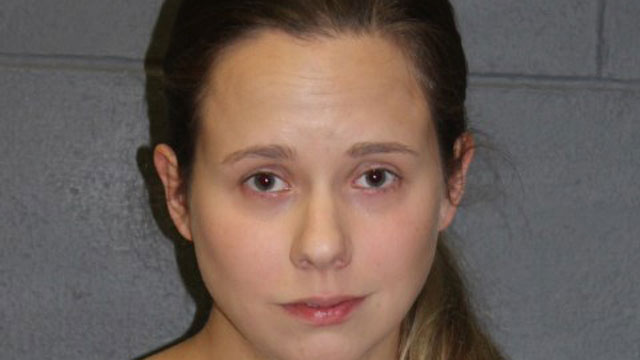 Krista M. Pikora was charged with DUI after a deadly crash in April. (Southington Police Department)
SOUTHINGTON, CT (WFSB) -
A 26-year-old woman was arrested in connection with a deadly car crash in Southington in April.
The arrest of Southington resident Krista M. Pikora comes after a crash that occurred on West Center Street during the early morning hours of April 30.
Pikora was driving in the westbound lane of West Center Street around 12:15 a.m. when police said "she crossed the centerline and struck a vehicle head on in the eastbound lane."
Pikora's vehicle crashed into a vehicle with Brandon Caron and Kelly Brennan inside it. Police said Caron died after the crash while his passenger Brennan suffered serious injuries.
Police said medical records revealed that "Pikora was under the influence of alcohol and/or drugs at the time of the accident."
Following a lengthy investigation by police, Pikora was arrested on Thursday and charged with second-degree manslaughter with a motor vehicle, second-degree assault with a motor vehicle, DUI, reckless driving and failure to drive right.
Pikora is being held on $150,000 bond. He is expected to be arraigned at Bristol Superior Court on Thursday.
Copyright 2016 WFSB (Meredith Corporation). All rights reserved.