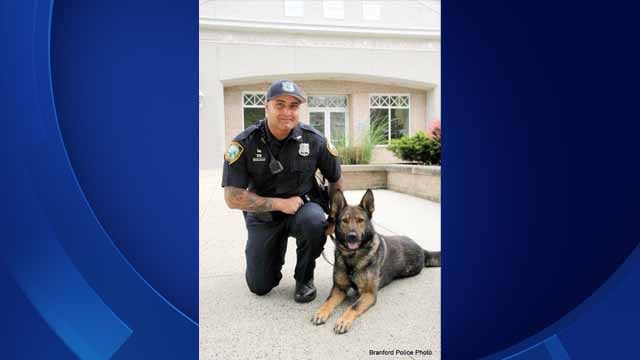 Branford K9 Joker (Branford Police Department)
BRANFORD, CT (WFSB) -
A Branford K9 is getting a new bullet and stab protective vest thanks to a donation from Vested Interest in K9s, Inc.
The vest for Joker the dog is being sponsored by the Branford Exchange Club and will be embroidered saying "Donated by Exchange Club."
Vested Interest in K9, Inc. is a non-profit organization located in Massachusetts, "whose mission is to provide bullet and stab protective vests and other assistance to dogs of law enforcement and related agencies throughout the United States," Branford police said in a Facebook post.
The organization has provided over 1,900 protective vests in 49 states, at a cost of over $1.6 million.
Each vest has a value between $1,795 --$2,234 and a five-year warranty, and an average weight of 4-5 lbs.
Joker's vest is expected to be delivered within eight to 10 weeks.
Copyright 2016 WFSB (Meredith Corporation). All rights reserved.