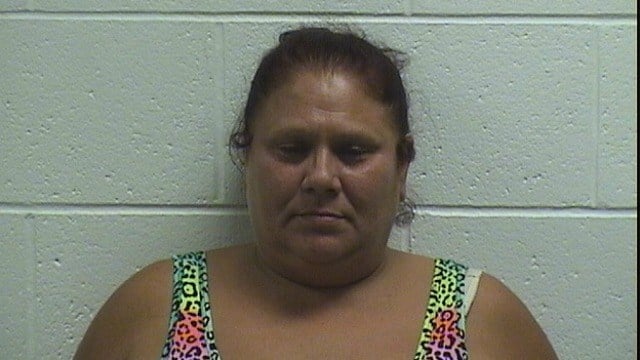 Akey was charged with driving under the influence and endangering a child. (New Haven PD)
NEW HAVEN, Conn. (WFSB) -
A Naugatuck woman was arrested Thursday afternoon for driving under the influence while there was a child in her car.
Police responded to a caller who said there was a female sitting in the driver seat of a car drinking alcohol outside of Hillside Elementary School.
The woman was pulled over while she was driving on Meadow Street. Police determined she was intoxicated.
Lynette Akey, 47, of New Haven was charged with driving under the influence, violating license classification and risk of injury to a child.
Police searched the car and also found that Akey was in possession of a stun gun and was charged with possession of a weapon.
Akey was released on bond.
Copyright 2016 WFSB (Meredith Corporation). All rights reserved.