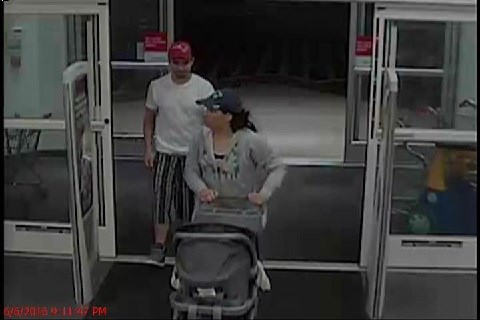 (Watertown Police)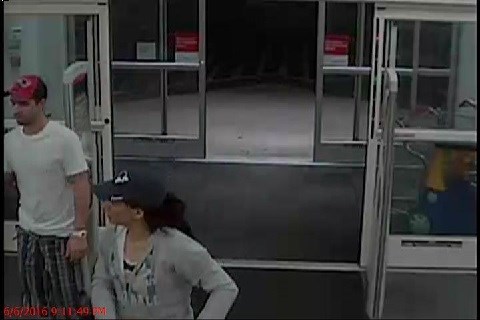 (Watertown Police)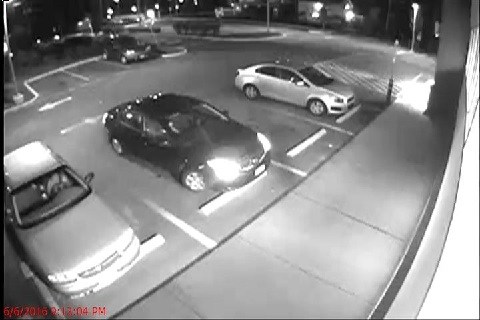 (Watertown Police)
OAKVILLE, CT (WFSB) -
Watertown Police are searching for two suspects who stole over $1,000 of merchandise from a CVS.
According to police, the male and female suspects used an unoccupied stroller to put the stolen items in.
Police did not release what items were stolen.
The robbery happened on June 6 at the CVS located at 26 Davis St. in Oakville.
The suspects are described at a white male, late 20s to early 30s, wearing a white t-shirt, long plaid shorts, sneakers and a red New England Patriots hat. The other suspect is a white female, late 20s to early 30s, wearing a gray hooded zip up sweatshirt, jeans, sneakers and a New England Patriots hat.
The two were driving a small silver 4-door vehicle.
Anyone with any information is asked to contact Watertown police at 860-945-5200.
Copyright 2016 WFSB (Meredith Corporation). All rights reserved.