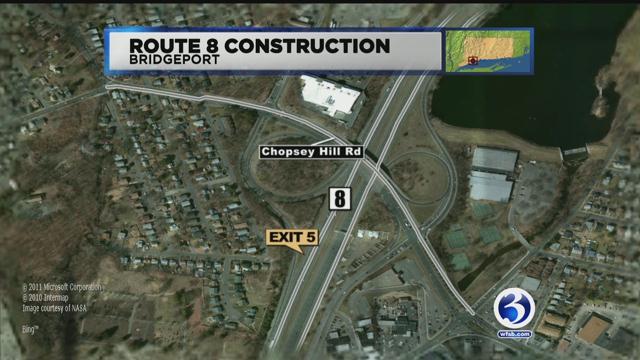 BRIDGEPORT, CT (WFSB) -
A section of Route 8 in Bridgeport will undergo construction this weekend.
Starting at 7 p.m. Friday, the southbound on-ramp at Chopsey Hill Road will be closed.
The Department of Transportation said the construction will be to rehabilitate and replace four bridges on Route 8.
The construction is part of the DOT's Stage 1 Crossover Plan, which will consist of lane closures, lane shift and lane realignments.
The ramp will be closed until June 25. Detours will guide vehicles to the Exit 4 southbound on-ramp on Lindley Street.
During this period of time, the number of lanes will be reduced to three lanes northbound and two lanes southbound between exits 3 and 5.
DOT said there will also be lane realignments that will start Friday night and is expected to be finished at 8 a.m. Saturday morning.
The $34 million project will be completed in September.
Copyright 2016 WFSB (Meredith Corporation). All rights reserved.