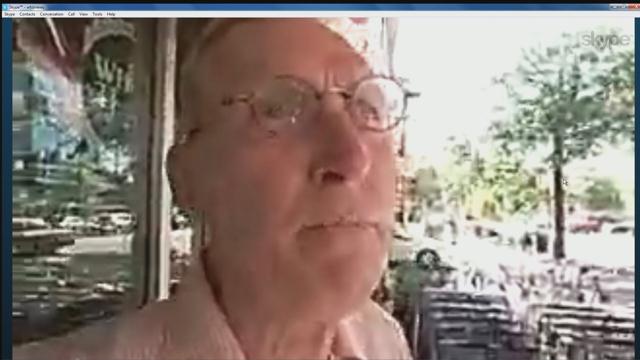 Professor Ed Alwood talks about the impact of the attacks. (WFSB)
HARTFORD, CT (WFSB) -
A professor from a Connecticut university discussed the impact the shooting at a gay night club in Orlando, Fl.
Omar Mateen, a U.S. citizen living in Port St. Lucie, FL., is accused of killing 50 and wounding 53 more at or near the Pulse night club.
Police said Mateen professed allegiance to the Islamic State while carrying out the worst shooting in United States history.
Quinnipiac University Journalism Professor Ed Alwood, who specializes in the LGBT portrayal in the media, talked to Eyewitness News via Skype late this afternoon from Washington DC on the impact of this latest attack.
"There seems to be no lack of justification for these people to do something against the gay community," Alwood said. "This shooting at a Gay bar in Orlando is tantamount to having a shooting in a small town on the town square."
Copyright 2016 WFSB (Meredith Corporation). All rights reserved.