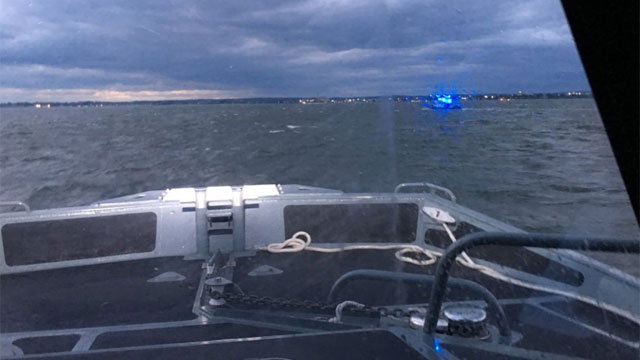 Search continues for missing boater in Long Island Sound. (@BRIDGEPORTEOC)
BRIDGEPORT, CT (WFSB) -
Crews are actively searching for missing swimmer off coast of Bridgeport on Sunday night.
The US Coast Guard along with fire departments in Stratford and Bridgeport police are searching for an unidentified swimmer in Long Island Sound as of 8:30 a.m. The helicopter for the US Coast Guard was also assisting in the search.
Authorities said two adults were in the Bridgeport Harbor. One of the adults was on a some type of flotation device and was rescued by the US Coast Guard.
However, the second person was still missing as of 10:15 a.m. No identification was released by the US Coast Guard.
Stay with Eyewitness News for updates on air and online.
Copyright 2016 WFSB (Meredith Corporation). All rights reserved.