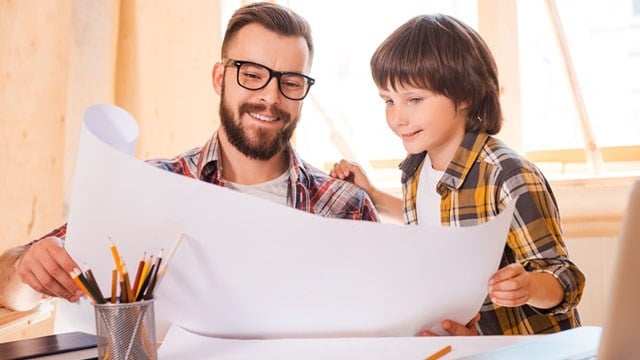 (WalletHub photo)
HARTFORD, CT (WFSB) -
Connecticut gets high marks when it comes to catering to working fathers.
The personal finances website WalletHub.com ranked Connecticut as the 2nd best state in the country.
With Father's Day less than a week away, WalletHub said it analyzed the 50 states and the District of Columbia across 20 key metrics that collectively spoke to each area's work-life balance, health conditions, financial climate and child-rearing environment for working dads.
The data involved unemployment rate for dads with children younger than 18, male life expectancy and daycare quality.
Here's how Connecticut fared in those and other areas, which allowed it to finish 2nd on the survey:
19th in median income for families (dad present) with kids younger than 18 years, adjusted for cost of living
2nd in male life expectancy at birth
2nd in percentage of kids younger than 18 with dad present living in poverty
7th in male uninsured rate
17th in mean hours worked per day among males
16th in mortality rate due to heart disease per 100,000 men
6th in percentage of men who report adequate or any physical activity
14th in average freshman graduation rate for men
2nd in "parental leave policy" score
6th in access to pediatric services
The best state in the country was Minnesota, according to WalletHub.
The rest of the top 10 can be found here.
Last on the list was Nevada.
To see the complete results of the study head to WalletHub's website here.
Copyright 2016 WFSB (Meredith Corporation). All rights reserved.