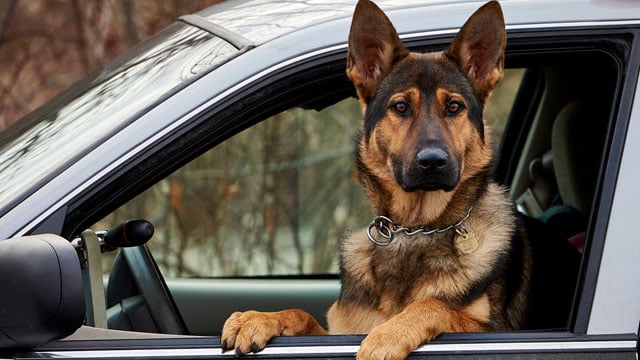 Tobi. (State police photo)
MIDDLETOWN, CT (WFSB) -
A state police K9 will receive body armor, thanks to a donation from a Massachusetts non-profit organization.
The bullet and stab protective vest is being donated by Vested Interest in K9s, Inc. and is sponsored by Stacy's Pet Porium in Litchfield.
Tobi, the K-9 receiving the vest, is a 1-year-old German Shepard that has been working with Trooper Bruce Lachance since Sept. 2015 and is currently stationed in Litchfield.
Tobi is trained in all patrol functions, such as tracking, evidence recovery, building searches, apprehension, obstacles and obedience.
Vested Interest in K9s, Inc. called itself a charity with a mission to provide bullet and stab protective vests and other assistance to dogs of law enforcement and related agencies throughout the U.S. It was established in 2009 to assist law enforcement with potentially life-saving body armor for their K-9 partners.
Tobi's vest is expected to be delivered within eight to 10 weeks.
Copyright 2016 WFSB (Meredith Corporation). All rights reserved.