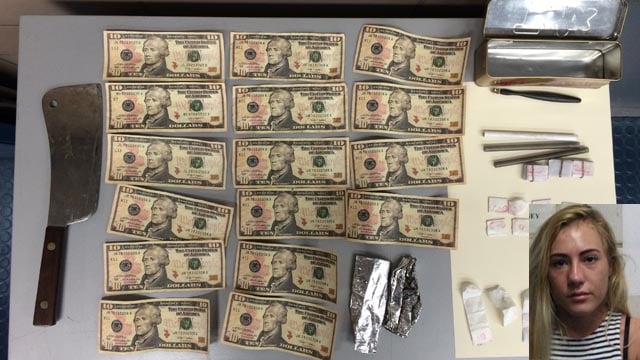 Willow Martin was arrested for trying to pay toll with counterfeit money. (Police photo)
NAUGATUCK, CT (WFSB) -
A woman from Naugatuck was arrested Monday after attempting to pay a toll booth clerk with counterfeit money at The George Washington Bridge in New York.
Port Authority police said they arrived to the scene, where Willow Martin, 19, claimed she had no identification and she did not have a driver's license.
Toll booth personnel told police that Martin handed the clerk three counterfeit $10 bills.
Police said her automobile smelled like marijuana.
They said they recovered 16 counterfeit $10 bills, 41 envelopes of suspected heroin, a marijuana cigar, drug paraphernalia and a large knife.
Martin was arrested for forgery and possession of a controlled dangerous substance. She was transported to Bergen County Jail.
Copyright 2016 WFSB (Meredith Corporation). All rights reserved.