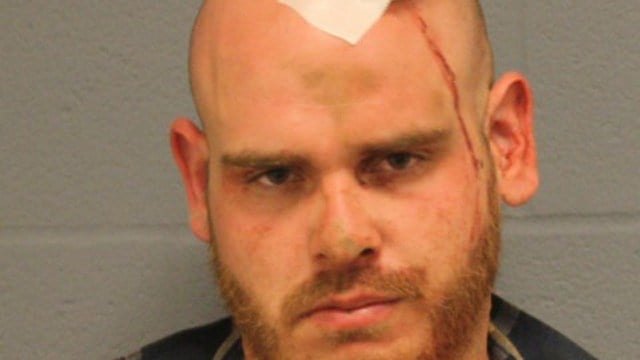 Charles Meseck. (Webster, MA police photo)
WEBSTER, MA (WFSB) -
A package store clerk in Massachusetts was assaulted by two men who attempted to steal a bottle of alcohol, according to police.
Police in Webster, MA said that after being confronted by the clerk on Tuesday, the two men refused to give back the bottle.
The clerk had an ax handle behind the counter for protection and the men used it to strike him, officers said.
Police said they responded to the assault at Hank's Package Store, located at 94 East Main St. shortly after 10 p.m. They tended to the package store clerk and he was taken to the hospital for treatment.
One of the men who assaulted the clerk was later identified as Charles Meseck, 26, of Danielson, CT.
After a brief foot pursuit, police found him in a shed next to Mohegan Bowling Alley on Thompson Road.
He was taken into custody and was charged with assault and battery with a dangerous weapon, assault with the intent to murder, larceny under $250 and malicious destruction over $250.
Meseck was arraigned at Dudley District Court where he was held pending a hearing.
Copyright 2016 WFSB (Meredith Corporation). All rights reserved.