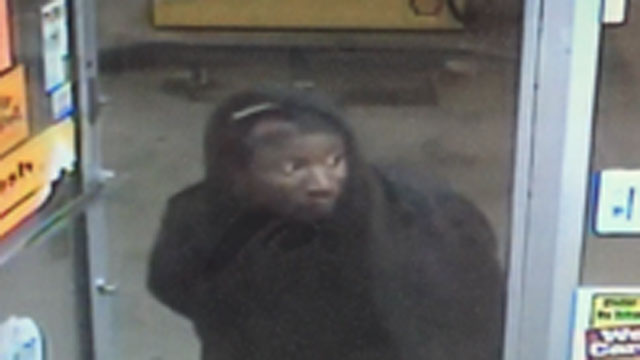 The New Haven Police Department released this photo of the alleged suspect in Shell Gas Station robbery.
NEW HAVEN, CT (WFSB) -
Police are searching for a man who held up a New Haven gas station at gun point early Saturday morning.
An unidentified man entered the Shell Gas Station, which is located at 141 Willow St., just before 1 a.m.
Police said the clerk was "confronted" by a man "holding a black pistol." The suspect then made the clerk open the register.
The suspect "made off with the entire cash drawer," which contained about $500, police said.
The suspect, who had a moustache and a tattoo on his forehead, is believed to be in his late teens to early 20s.
Anyone with any information about the robbery is asked to call the New Haven Police Department at 203-946-7572.
Copyright 2016 WFSB (Meredith Corporation). All rights reserved.