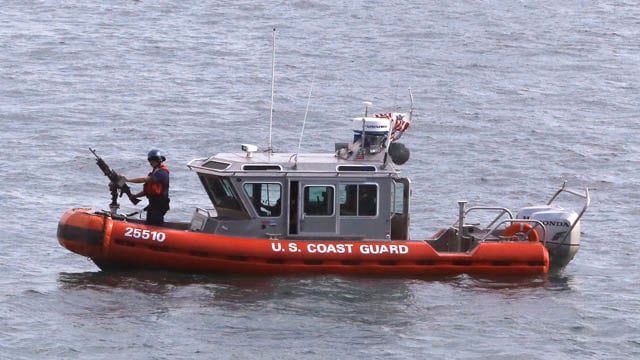 U.S. Coast Guard found lost swimmer (AP photo)
NEW LONDON, CT (WFSB) -
The U.S. Coast Guard rescued a woman who was swimming for several hours in New London.
Police told Eyewitness News that they found the woman Thursday morning around 12:20 a.m. in the Thames River near Ledge Lighthouse.
"One of the last places we decided to check was the Ledge Lighthouse and as we were pulling up we heard her yelling for help," said Petty Officer Maxwell Rozier.
They said they were called by a parent who said their 20-year-old daughter had not returned home after a late night swim at Mitchell College beach.
Investigators said the woman went into the water between 7 and 8 p.m. on Wednesday.
"She was a well trained swimmer and she was able to not tire out and the best thing possible was she went to something we could see from afar and she stayed close there," Rozier said.
According to New London police, she was found alert and awake before being taken to Lawrence & Memorial Hospital for an evaluation.
New London fire boats and the U.S. Coast Guard were part of the search.
Copyright 2016 WFSB (Meredith Corporation). All rights reserved.