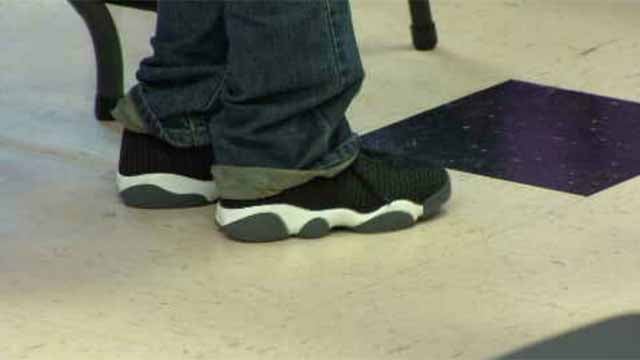 New shoes and a pizza party were waiting for more than 30 children in need at My Sister's Place in Hartford on Thursday. (WFSB)
HARTFORD, CT (WFSB) -
New shoes and a pizza party were waiting for more than 30 children in need at My Sister's Place in Hartford on Thursday.
The event was part of a new program called Footwear with Care, which has set out to change the fact that good footwear is often overlooked among the most vulnerable members of society—the homeless.
"The irony of course is that homeless people walk everywhere and they need decent shoes, and the kids need shoes to go to school, they need shoes to play sports, they need shoes just to navigate life," said Abby Moore, Footwear with Care founder.
The program depends on donations.
To make a donation, click here.
Copyright 2016 WFSB (Meredith Corporation). All rights reserved.