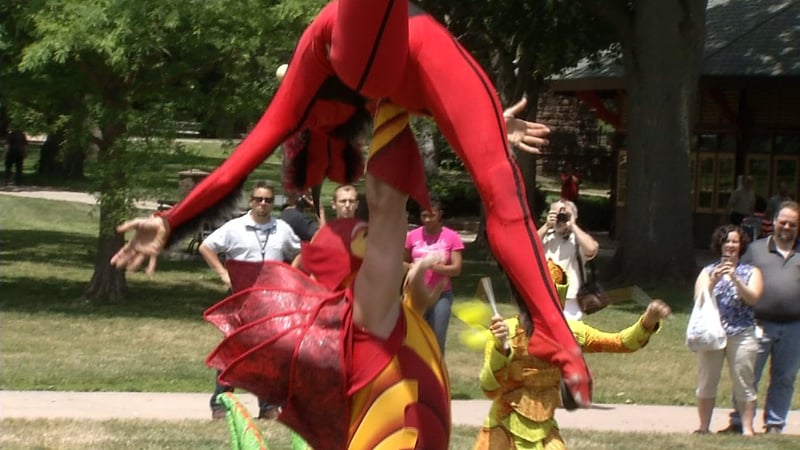 Cirque du Soleil performed at Bushnell Park on Friday. (WFSB photo)
HARTFORD, CT (WFSB) -
Bushnell Park visitors received a special performance from Cirque du Soliel Ovo Friday.
The show returned to Hartford for several performances this weekend.
Performers put on a taste of their insect-inspired performance in the park Friday until 12:30 p.m.
Performances at the XL Center actually began on Wednesday.
Wednesday, June 15, 20167:30 PM
Thursday, June 16, 20167:30 PM
Friday, June 17, 20167:30 PM
Saturday, June 18, 20164:00 PM
Saturday, June 18, 20167:30 PM
Sunday, June 19, 20161:30 PM
Sunday, June 19, 20165:00 PM
For more information on tickets, head to the XL Center's website here.
Eyewitness News will have more on this story tonight starting at 5 p.m.
Copyright 2016 WFSB (Meredith Corporation). All rights reserved.