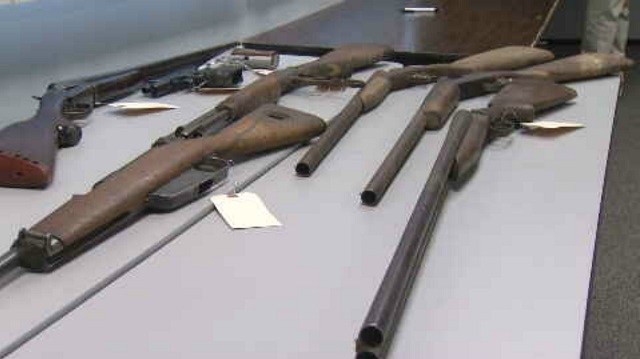 104 weapons collected on Saturday
HARTFORD, CT (WFSB) -
A gun buyback event is being held Saturday in Hartford by the Hartford Police Department.
Police and other officials will be on hand collecting everything from handguns to rifles and shotguns.
In exchange, gift cards to local businesses will be handed out.
The event is being held at the Johnson Stewart Community Center, 127 Martin Street, from 10 a.m. until 3 p.m.
Guns can be turned in anonymously.
For more details you can contact Sgt. Steve Austin at 860-436-7323.
Copyright 2016 WFSB (Meredith Corporation). All rights reserved.