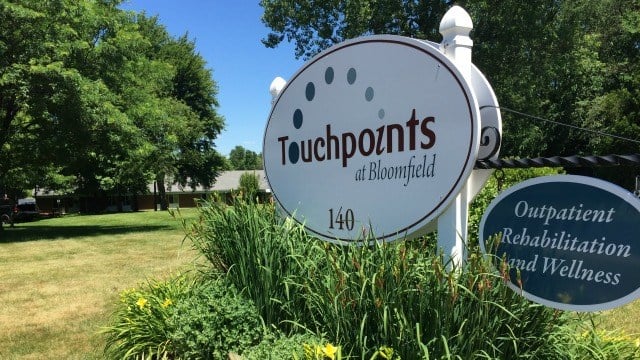 A fire was set by a patient at Touchpoints' Bloomfield facility. (WFSB)
BLOOMFIELD, CT (WFSB) -
Bloomfield police said an arsonist is responsible for a nursing home fire Saturday morning.
Police said a fire was set at Touchpoints Healthcare Facility on Park Avenue shortly before 8:30 a.m.
They said 27 people were evacuated and six people were sent to the hospital for smoke inhalation.
All are expected to be okay.
Officials said the fire broke out at a residential room in the facility, but was quickly extinguished.
Additionally, one of the staff members suffered a minor shoulder injury, but refused further treatment, officials said.
Police said the suspect fled on foot to a wooded area, where he was located.
They said the man stated he set the fire because he did not want to stay there any longer.
He was transported the an area hospital for evaluation.
Touchpoints Healthcare said they are working with local and state officials to determine the cause of the fire.
Copyright 2016 WFSB (Meredith Corporation). All rights reserved.