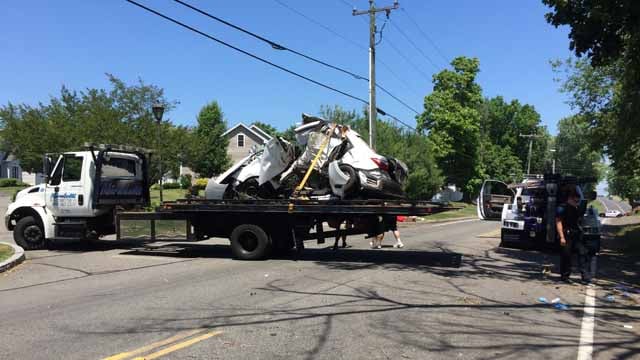 One person was killed in a crash in Rocky Hill on Sunday morning. (WFSB)
ROCKY HILL, CT (WFSB) -
Police said two people were killed in an early morning crash in Rocky Hill on Sunday.
The crash happened a little before 5:30 a.m. at the intersection of Gilbert Street and Elm Street.
Police said a Rocky Hill officer saw the car driving at a high rate of speed on Maple Street.
The officer was able to pull the car over, but when the officer approached the car it sped away.
Moments later, the car crashed into a tree on Gilbert Avenue. The officer was not pursuing the vehicle at the time of the crash.
Police said one person was taken to the hospital via LIFE STAR. That person died at the hospital.
Another occupant of the car was pronounced dead at the scene.
The crash remains under investigation.
Anyone with information is asked to contact Rocky Hill police at 860.258.7640.
Copyright 2016 WFSB (Meredith Corporation). All rights reserved.