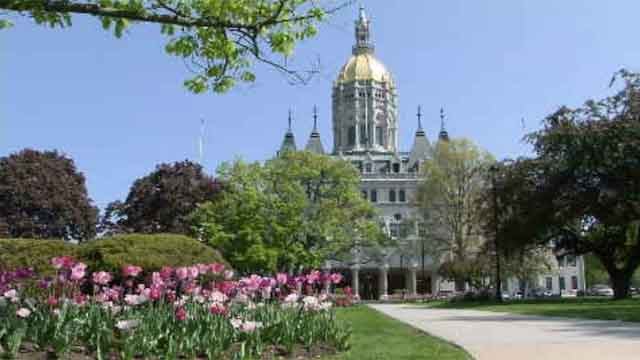 (WFSB photo)
HARTFORD, CT (AP) -
Connecticut's current fiscal year is now expected to end June 30 with a larger-than-expected budget deficit.
Office of Policy and Management Secretary Ben Barnes said Monday the larger figure means the state will spend much of its rainy day fund to offset the shortfall. That withdrawal will leave less than $100 million in the reserve account.
The office said in a letter to State Comptroller Kevin Lembo that the General Fund, the state's main spending account, will end the fiscal year on June 30 with a nearly $316 million deficit. That's a $56.7 million increase from last month's projection.
Barnes says even though the administration is holding down state spending, revenues are around $600 million lower than lawmakers and fiscal analysts predicted at the beginning of the fiscal year.
"As we hold down spending across state government, revenues are around $600 million lower than Democrats, Republicans, and non-partisan analysts projected when the fiscal year began. We're facing a sustained period of slower-than-normal growth as we adjust to this new economic reality. OPM projects that the State will need to use the Rainy Day Fund to offset the revenue shortfall, leaving less than $100 million remaining. We are committed to making difficult choices to reduce spending throughout the end of this fiscal year and into the next," Barnes said in a statement on Monday.
To read the OPM's June 20, 2016 expenditure and revenue estimates, click here.
Copyright 2016 The Associated Press. All rights reserved. This material may not be published, broadcast, rewritten or redistributed.