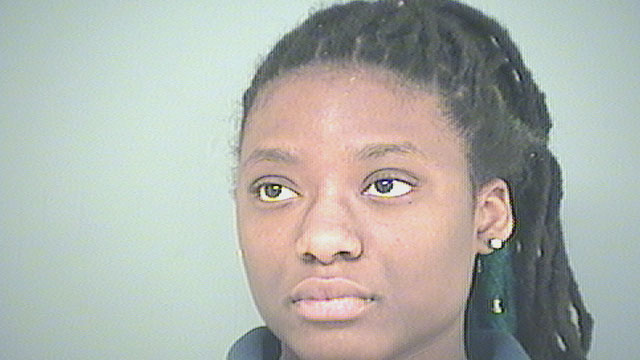 Oneisha Williams was charged with possession of a dangerous weapon.  (Simsbury Police Department)
SIMSBURY, CT (WFSB) -
A Simsbury High School student was arrested after police said she bought a stun gun and brought it to building for self-defense last month.
Police said 19-year-old Oneisha Williams was reported by a high school staffer to be in possession of an electronic defense weapon on May 13.
Williams, while at school with the stun gun, "posted a picture of it through a social media app during," police said.
After a student show the post, that student informed the administration and they investigated the incident.
Police said the stun gun was located in Williams' bag.
Following the arrest, the school has started immediate disciplinary action against Williams. She was charged with possession of a dangerous weapon.
Police said besides "carrying the weapon on school grounds," they found "no other indicators that it was brought to school for other criminal activity."
Copyright 2016 WFSB (Meredith Corporation). All rights reserved.