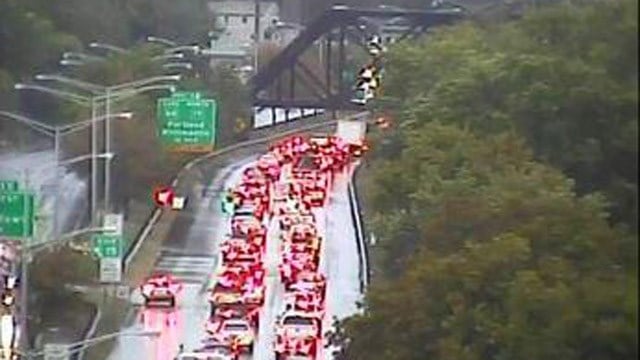 Route 9 north in Middletown (DOT photo)
MIDDLETOWN, CT (WFSB) -
It is news anyone who has ever driven on Route 9 through Middletown has been waiting to hear.
Some of the traffic lights on Route 9 may be on their way out.
The State Department of Transportation has a new proposal that would eliminate two traffic signals that have been on the highway since the late 1950s.
Past proposals were criticized as costing too much, expanding the highway's footprint too much, and moving exits too far outside of the downtown area.
A news conference is planned for Tuesday at noon.
Copyright 2016 WFSB (Meredith Corporation). All rights reserved.