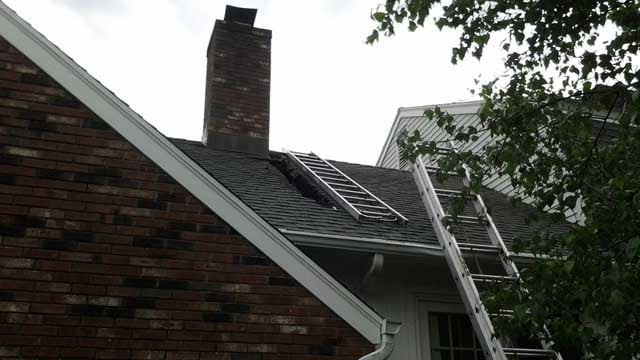 A lightning strike may be to blame for a house fire in Stamford. (Stamford Fire Department photo)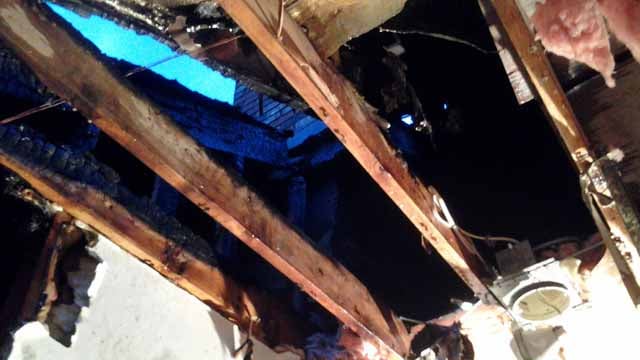 (Stamford Fire Department photo)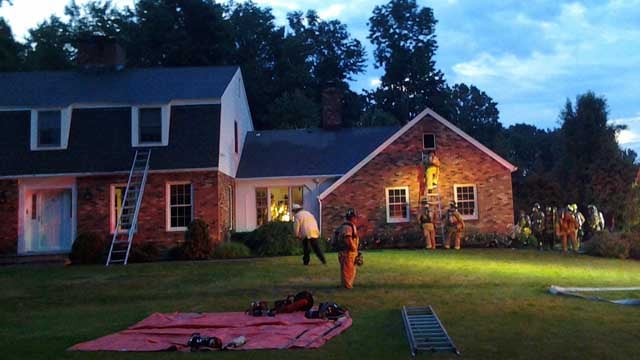 (Stamford Fire Department photo)
STAMFORD, CT (WFSB) -
Firefighters said lightning is the likely cause of a house fire in Stamford early Tuesday morning.
They said they received a call about the fire on Thornridge Drive just before 4:30 a.m.
The people in the home reported hearing a loud crash of thunder that was followed by a loss of power.
They then noticed a smell of smoke and immediately called 911. Smoke detectors went off soon after the call.
Firefighters said they discovered heavy smoke coming from the attic.
There, they found fire in the part of the attic that's over the home's garage and family room.
They said they were able to limit the spread. They declared the fire under control just before 5 a.m.
No one was hurt.
While the exact cause has yet to be determined, investigators said evidence points to a lightning strike.
Firefighters said Tuesday's fire is a reminder of why smoke detectors are important.
Copyright 2016 WFSB (Meredith Corporation). All rights reserved.