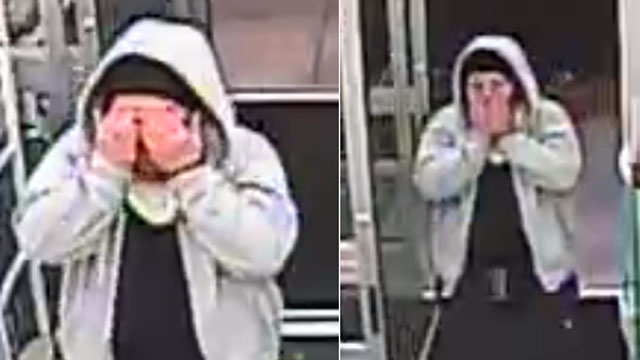 The Wallingford Police Department released this photo of the robbery suspect.
WALLINGFORD, CT (WFSB) -
Police are looking for the man who threatened to "kill everyone" while robbing a pharmacy store in Wallingford last week.
Unidentified man covering his face entered the Walgreens on South Colony Road around 11:30 p.m. on June 15. Police said the man handed a note to an employee and demanded $14,000. The note said if he did not get the money, he would "kill everyone."
Police said the suspect did not imply or display a weapon.
Before fleeing on foot, the man took "an undisclosed amount of money," police said.
The suspect has red hair,a bushy red beard, a husky build and freckles.
Police released photos of the suspect on Tuesday.
Anyone with any information about the suspect is asked to call the Wallingford Police Department at 203-294-2844 or email shoulihan@wallingfordpd.org.
Copyright 2016 WFSB (Meredith Corporation). All rights reserved.