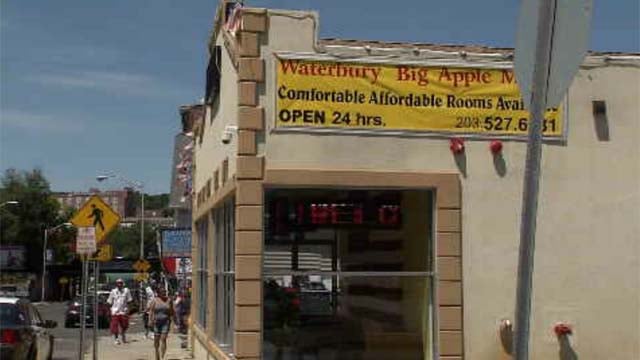 Police were called to the Big Apple Hotel on Tuesday morning. (WFSB)
WATERBURY, CT (WFSB) -
A disturbance with a suspect sent two Waterbury police officers to the hospital.
Police were called to the Big Apple Hotel on Tuesday morning after getting reports of a man causing a disturbance.
When officers tried to identify the suspect, he tried to run away by pushing the officers out of his way.
One officer suffered a broken finger. Both have been released from the hospital.
The suspect was identified as Dontrell Tillman.
He was arrested and charged with second-degree breach of peace, assault on a police officer, interference with an officer, possession of narcotics, possession of narcotics with intent to sell, possession of narcotics in a school zone, possession of drug paraphernalia.
Copyright 2016 WFSB (Meredith Corporation). All rights reserved.