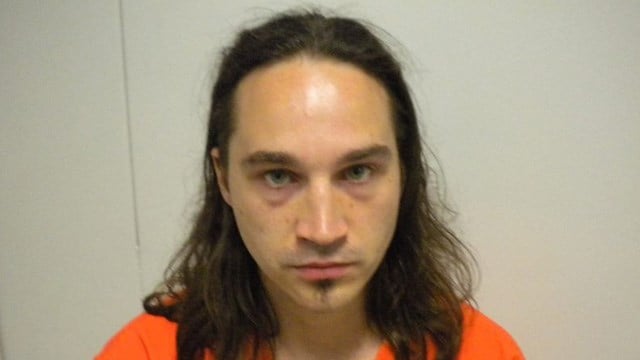 Jorim Gibeau. (State police photo)
PROSPECT, CT (WFSB) -
An investigation into the sexual assault of a teenager in Prospect led to the arrest of a man already being held in Massachusetts.
State police said Jorim Gibeau, 31, of Ware, MA, was arrested on Tuesday.
Gibeau is due in Waterbury Superior Court on Wednesday.
Troopers said their investigation began on July 7, 2015.
Over the course of that investigation, troopers said they interviewed the 14-year-old victim, witnesses and Gibeau himself.
They eventually were granted an arrest warrant.
Trooper said they had to drive to the courthouse in Belchertown, MA to arrest him. He was being held there as a fugitive from justice.
Gibeau was charged with first-degree sexual assault and risk of injury to a minor.
He was transported back to Connecticut where he was held on a $200,000 bond.
Copyright 2016 WFSB (Meredith Corporation). All rights reserved.