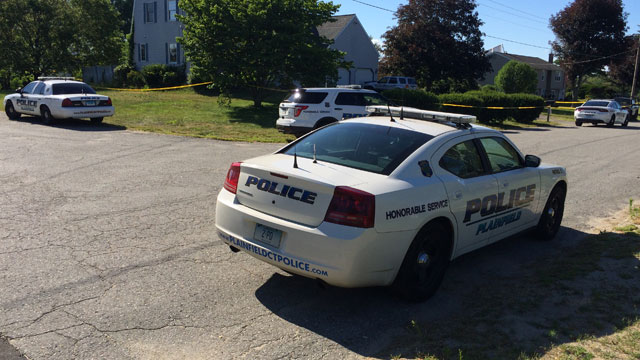 Police on the scene of a drowning in Plainfield. (WFSB)
PLAINFIELD, CT (WFSB) -
Police said a 7-year-old died on Wednesday after falling into a backyard pool in Plainfield.
At around 1:30 p.m. on Wednesday, neighbors on Glebas Road dialed 911 after hearing a mother screaming.
Neighbors said a 7-year-old girl, who was known for her sweet smile and caring manner, had drowned in her family's above-ground pool.
On Wednesday evening, officials identified the girl as Isabella Costanzo.
During the investigation police learned that Isabella had been playing in her room when she wandered out of her home. She was found by her mother submerged in the family swimming pool.
"It was very scary because I knew it was not just play. The children thought it was just children playing in the yard but I knew it was not and by the time I even walked out to the road someone had already called 911 and I could hear the sirens coming up the street," said neighbor Greg Smith.
Neighbors said the family who lives at the home is very large, with seven children. Adults have arrived at the house to take those children away from the home.
Police said the pool is an above-ground pool with an unsecured ladder that led from the ground into the pool.
Copyright 2016 WFSB (Meredith Corporation). All rights reserved.