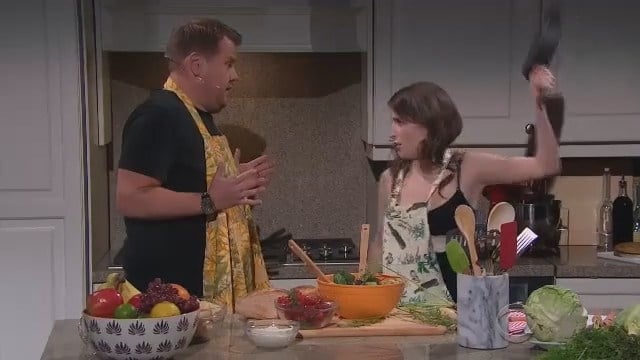 (CBS photo)
(WFSB) -
The Late Late Show host James Corden doesn't limit his singing to the carpool lane.
He and actress Anna Kendrick spit out lyrics to popular love songs on Wednesday night's show.
The called it "Soundtrack to a Love Story."
The performance featured hits like "I Say a Little Prayer" by Aretha Franklin, "I Can't Feel My Face" by The Weeknd and Shaggy's "It Wasn't Me."
Both Corden and Kendrick said they got their start in theater as children.
On YouTube, the clip has garnered more than 220,000 hits.
Copyright 2016 WFSB (Meredith Corporation). All rights reserved.