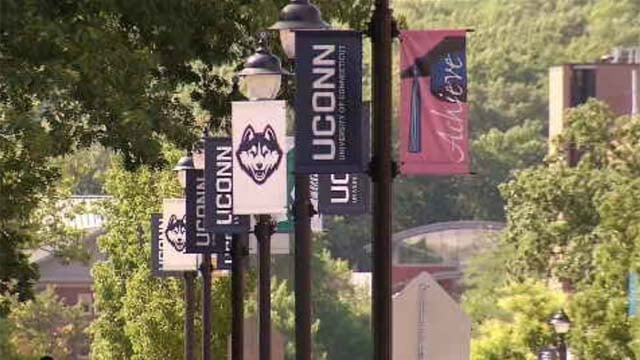 (WFSB)
STORRS, CT (AP) -
Legislative leaders are blasting the University of Connecticut for moving forward with raises for its senior staff despite the state's budget problems.
The school says the raises, approved in 2013 and 2014, are meant to bring the salaries of top staff in line with those at peer institutions.
But House Speaker Brendan Sharkey (D-Hamden), House Republican Leader Themis Klarides (R-Seymour) and Senate Minority Leader Len Fasano (R-North Haven) say going forward with the pay increases is tone deaf given large-scale state layoffs and budget cuts that have led to tuition hikes at UConn.
UConn President Susan Herbst is on track to receive $194,500 in raises and bonuses this year under her contract.
The university's general counsel, chief architect and Herbst's deputy chief of staff all are receiving raises this year.
Copyright 2016 The Associated Press. All rights reserved. This material may not be published, broadcast, rewritten or redistributed.