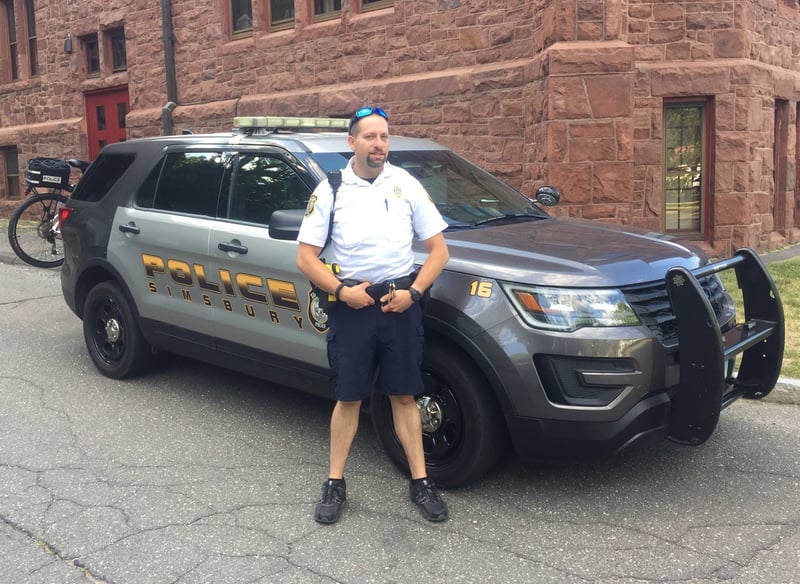 Officer Jamie Ball used a dose of Narcan to save the life of a man who overdosed Friday. (Simsbury Police Dept. Facebook)
SIMSBURY, CT (WFSB) -
A Simsbury police officer was able to save a man's life Friday after he was found lying on the side of the road unresponsive.
Police aid Officer Jamie Ball arrived an immediately recognized symptoms of an opioid overdose.
Officer Ball administered a dose of Naloxone, also known as Narcan, along with oxygen and begun monitoring his vital signs.
The young man began to come around shortly after, police said. He was taken to an area hospital for further treatment but is expected to make a full recovery.
The Simsbury Police Department begun carrying Narcan in March of 2015.
Copyright 2016 WFSB (Meredith Corporation). All rights reserved.