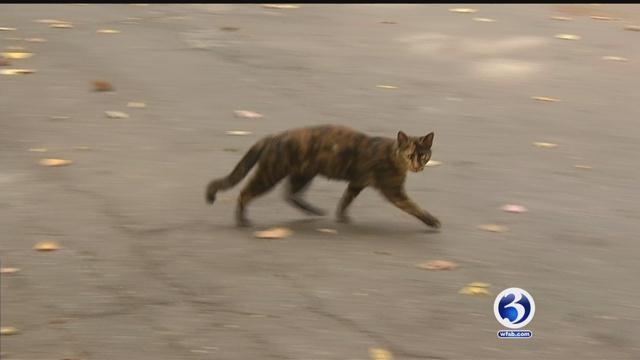 HARTFORD, CT (WFSB) -
Hartford police issued a warning Saturday afternoon after a stray cat, that later tested positive for rabies, bit two residents.
Police said the cat was living in the Blue Hills neighborhood and the two individuals bitten were feeding it.
Both of them received the appropriate medical treatment, police said.
Officers are reminding residents they should not approach wildlife, including feral cats.
In addition, they should keep their own pets up-to-date on their vaccinations. Not only will it protect your pet, but it will also provide an important buffer between wildlife rabies and human exposure.
Police said along with vaccinating your pet residents should also follow several other steps to keep themselves and their families safe. Including keeping your pets on a leash, teaching your children to avoid and not feed wildlife, especially stray cats, skunks, raccoons, foxes, bats and groundhogs. Additionally, any exposures should be wash and treated by a medical professional quickly.
For more information on rabies and prevention you can visit the Department of Public Health website here.
Copyright 2016 WFSB (Meredith Corporation). All rights reserved.