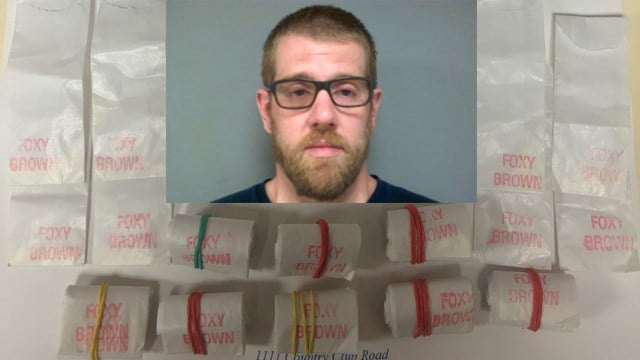 Nicholas Menditto was found asleep in a Tolland Road, according to state police. (State police photo)
TOLLAND, CT (WFSB) -
A man wanted by police was found asleep on a road in Tolland.
State police said they arrested Nicholas M. Menditto, 33, after someone reported a suspicious man in the area.
When troopers arrived on Sunday afternoon, they found Menditto sleeping in Dockerel Road.
They quickly learned that the suspect had four active warrants for his arrest.
They said they also found him to be in possession of 92 bags of heroin.
He was charged with possession of a controlled substance with intent to sell, violation of probation based off of the arrest warrants, and pedestrian in the road under the influence.
His bond was set at $60,000.
Copyright 2016 WFSB (Meredith Corporation). All rights reserved.