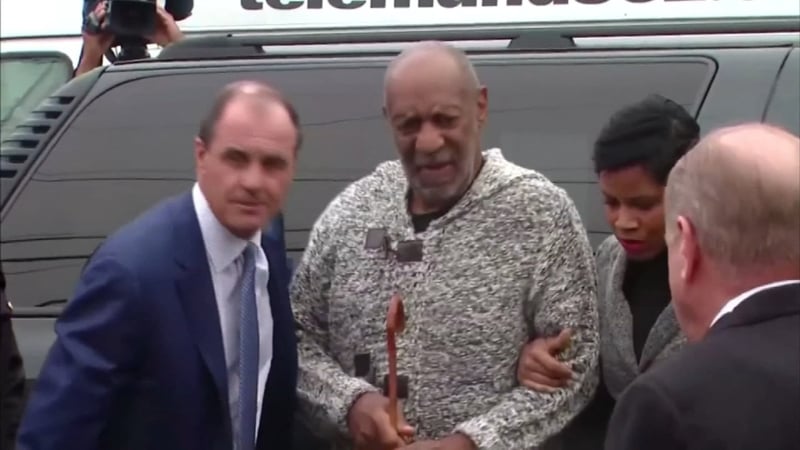 Bill Cosby during a previous court appearance. (CBS file photo)
STORRS, CT (WFSB) -
The University of Connecticut's trustees plan to vote Wednesday on whether or not to take away an honorary degree given to Bill Cosby.
UConn said the vote will mark the first time it will have to do something like that.
Students called for the move this past spring. The undergraduate student government passed a statement that asked the university to revoke the honorary degree.
Cosby received it in 1996.
The actor and comedian faces a number of sexual assault claims.
UConn isn't the first school to consider revoking the honorary degree.
Springfield College already made the move last fall.
Cosby continues to maintain his innocence.
Copyright 2016 WFSB (Meredith Corporation). All rights reserved.