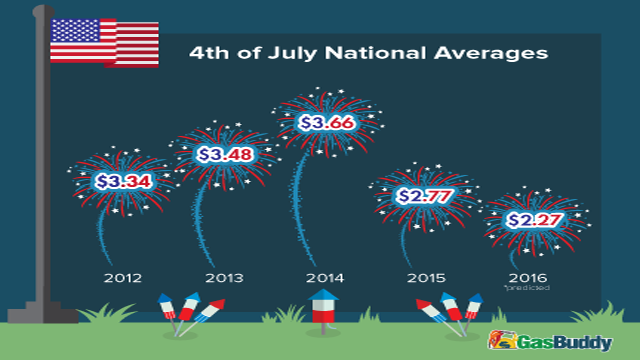 (Gasbuddy photo)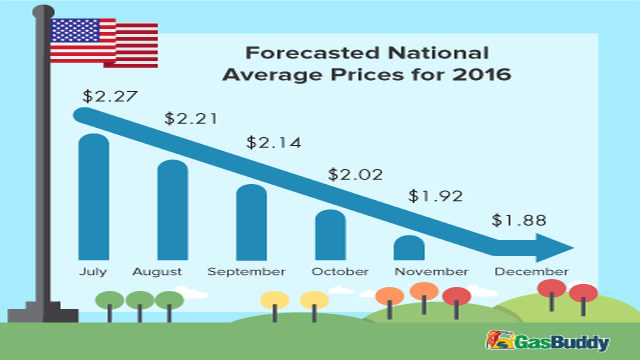 (Gasbuddy photo)
(WFSB) -
The average price for a gallon of regular gasoline is forecasted to fall in time for the Fourth of July holiday and continue a downward trend into the fall.
The website GasBuddy.com released its forecast on Tuesday.
It predicted this Independence Day to be the cheapest since 2005 with a national average of about $2.27 per gallon. Two years ago, it was $3.66.
"The U.S. average price of gas was lower on July 5 than it was the previous week seven out of 10 occasions dating back to 2006," said Gregg Laskoski, senior petroleum analyst for GasBuddy. "This defies the general consensus on Main Street that prices rise ahead of a major travel holiday."
Looking ahead, GasBuddy projected a return to a sub-$2 per gallon national average by November. That's when the winter gasoline blend will return, which is cheaper.
The site said it should be noted that unforeseeable impacts to the supply chain, such as a hurricane, could drive up prices.
For more information about localized gas prices, check out GasBuddy's website here.
Copyright 2016 WFSB (Meredith Corporation). All rights reserved.