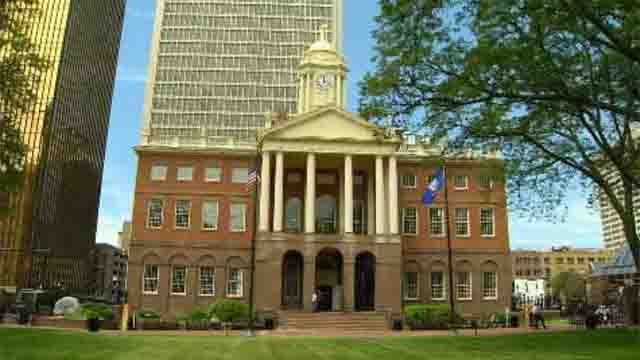 Old State House (WFSB)
HARTFORD, CT (AP) -
While Connecticut's Old State House has been spared closure several times over its 220-year history, it now faces a new threat.
State lawmakers are transferring responsibility for the historic landmark to the Department of Energy and Environmental Protection, which is already struggling to find money to keep 109 state parks running after a $10 million budget cut.
Transfer of the building's responsibility from the Office of Legislative Management, which operates the state Capitol complex, to DEEP is scheduled to take place July 1. It's unclear when the actual change will happen. Negotiations are currently underway between the two agencies.
A DEEP spokesman says the agency was surprised by its new responsibility and must determine how and whether it can handle running the museum, which attracted 53,000 visitors last year.
Copyright 2016 The Associated Press. All rights reserved. This material may not be published, broadcast, rewritten or redistributed.