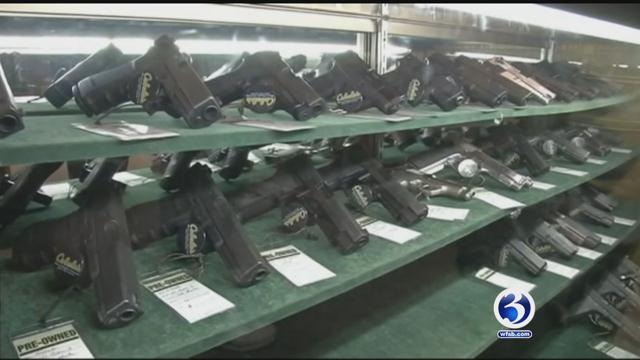 (WFSB file photo)
FARMINGTON, CT (WFSB) -
As lawmakers across the country call for action to end gun violence, legislators in Connecticut will also be sounding off, including Gov. Dannel Malloy.
Connecticut lawmakers said they will stand together again on Wednesday and urge the federal government to tighten gun laws before another mass shooting happens.
Malloy said gun violence is a public health crisis. He also said Washington must find some common ground in order to pass legislation.
Wednesday morning, Reps. Elizabeth Esty and Rosa DeLauro will join the governor, advocates and survivors as they push for a vote on universal background checks and keeping guns out of the hands of terrorists.
The event comes a week after Washington Democrats held a sit-in for hours on the house floor, shouting down House Speaker Paul Ryan. Also Earlier this month, Sen.r Chris Murphy led a 15-hour filibuster over gun reform.
The event will begin at 10 a.m. at the University of Connecticut Health Center in Farmington.
Copyright 2016 WFSB (Meredith Corporation). All rights reserved.