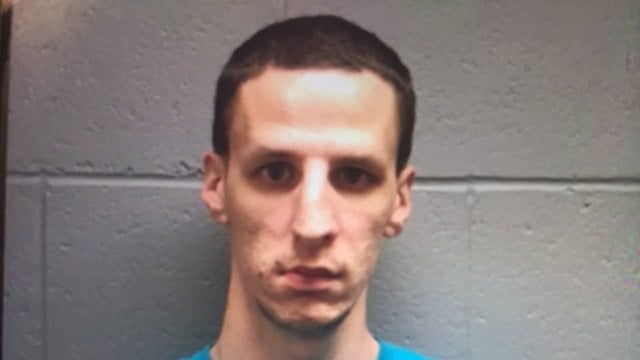 Jesse Alexander Spangenberg was charged with first-degree threatening. (CT State Police)
WATERBURY, CT (WFSB) -
A 21-year-old man was arrested after he confessed to making threats against the Waterbury Superior Court and Watertown Town Hall.
Jesse Alexander Spangenberg, of Oakville, was charged with first-degree threatening, second-degree breach of peace and an act of terrorism on Tuesday.
His arrest comes after a threat was made at the Waterbury Superior Court, which is located at 400 Grand St., around 4 p.m. The email stated "bomb in the building. Waterbury Court System is corrupt. Blow it up."
After a search of the Waterbury Superior Court by the troopers, judicial marshals and bomb squad, nothing was located suspicious was located by authorities.
Police investigated the incident and developed Spangenberg as a suspect in the case.
While interviewing Spangenberg, he confessed to sending a threatening email to Waterbury Superior Court and making a threatening phone call to Watertown Town Hall earlier in the day.
Spangenberg is being held on a $100,000 bond. He is expected to be arraigned at Waterbury Superior Court on Wednesday morning.
Copyright 2016 WFSB (Meredith Corporation). All rights reserved.