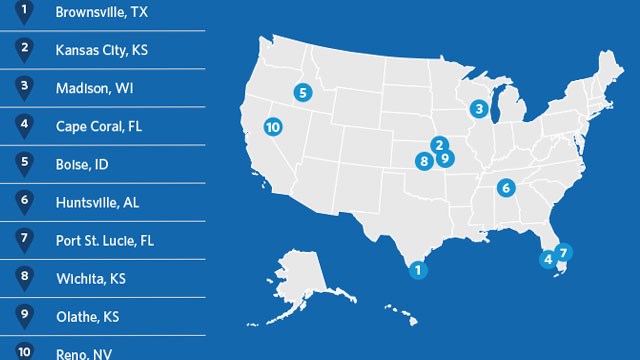 WASHINGTON (WFSB) -
A report recently released by an auto insurance company showed the safest driving cities in the United States.
The report by Allstate measured the vehicle collision frequency in 200 largest cities in the United States.
"With millions of drivers expected to hit the roads nationwide during the July Fourth weekend, our report demonstrates the importance of always putting safety first," Glenn Shapiro, executive vice president of claims for Allstate, said on its website.
The following categories were tackled in the report:
Average years between collisions
Relative collision likelihood
Best drivers report ranking in 2015
Change in best drivers report from 2015 to 2016
The report compared 200 cities and Bridgeport and New Haven finished toward the bottom of the list. Bridgeport was ranked 185 and New Haven was ranked 190.
"The Best Drivers Report spotlights America's safest cities as we continue to heighten awareness around increasing roadway collisions that have unfortunate consequences, such as rising fatalities and potentially higher insurance costs," Shapiro said.
To read the full list, click here.
Copyright 2016 WFSB (Meredith Corporation). All rights reserved.