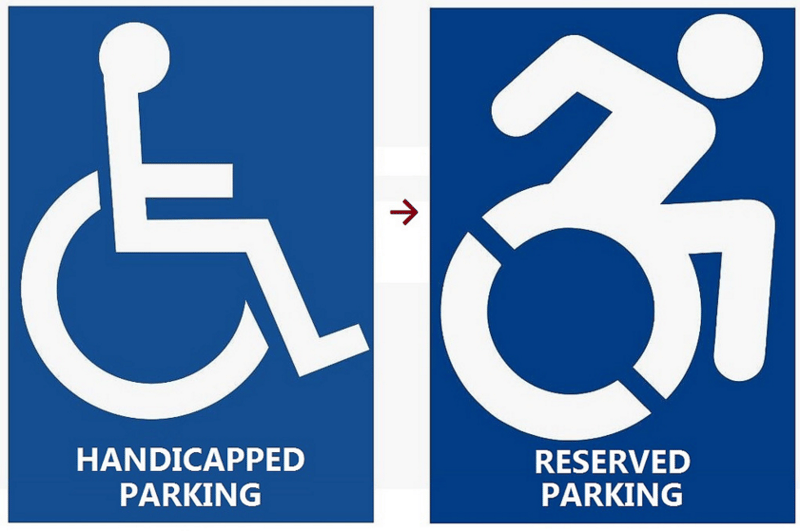 The new handicapped parking sign (Flickr/Dannel Malloy)
HARTFORD, CT (WFSB) -
On Wednesday, Gov. Dannel Malloy signed a bill that looks to modernize the handicapped symbol.
The bill requires the handicapped symbol must depict a dynamic figure leaning forward with a sense of movement.
Malloy said the new symbol better reflects the diverse community of people who use the parking spaces.
"Connecticut for decades has been at the forefront in fighting discrimination against persons with disabilities, and adopting this modernized symbol and updated language is a simple step that can go a long way towards changing attitudes and raising awareness," Malloy said. "This is another way Connecticut is leading, and I am proud to sign this bill into law. I want to thank the residents who approached my office with this proposal and the legislators who voted in favor of this update."
All signs would not be replaced.
The new signs would only be installed when a new space is created or an old damaged sign needs to be replaced.
Copyright 2016 WFSB (Meredith Corporation). All rights reserved.