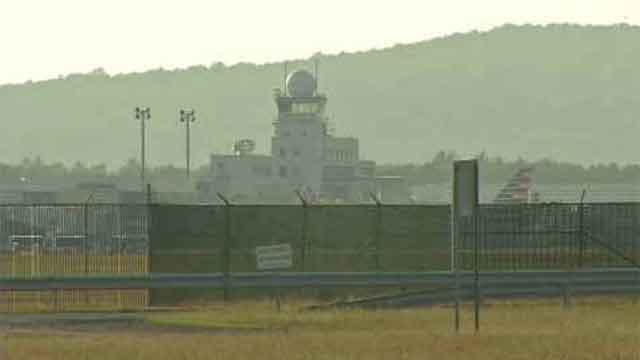 Bradley Airport withdraws application to build casino. (WFSB file)
WINDSOR LOCKS, CT (WFSB) -
While the application to build a casino near the new ground transportation center was withdrawn this week, the Connecticut Airport Authority is still negotiating with the Mashantucket Pequot Tribal Nation and the Mohegan Tribe about other potential sites at Bradley International Airport.
Bradley International Airport was one of the locations being considering for a third casino in the state after lawmakers allowed the Mashantuckets and the Mohegans to build another casino.
However, Connecticut Airport Authority Executive Director Kevin A. Dillon said they have decided to not build the possible gaming facility near the "new ground transportation center." Dillion said "any potential development will not be compatible with the construction schedule."
"As such, we have informed MMCT that we will be withdrawing the ground transportation center as an available site for gaming facility development," Dillon said in a statement on Wednesday.
The Connecticut Airport Authority is continuing negotiations with MMCT and is still considering other potential on-airport sites
"We are pleased that the CAA wants to continue this critically important conversation by suggesting other locations on their property. Thousands of jobs are on the line, and their willingness to remain a part of the discussion as we determine the optimal site for the third Connecticut casino is a real asset in our selection process. Our intention is to announce a set of finalists as soon as that process is completed," MMCT said in a statement on Wednesday.
Copyright 2016 WFSB (Meredith Corporation). All rights reserved.