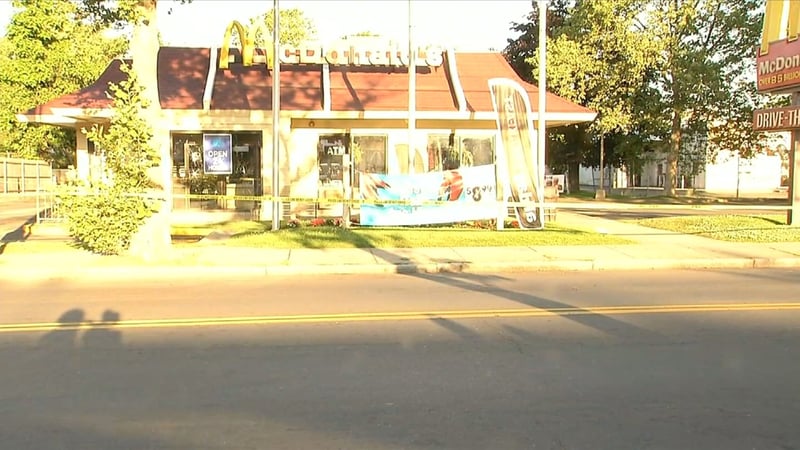 (WFSB photo)
NEW HAVEN, CT (WFSB) -
Police in New Haven said they're looking into a shooting that began on one street and ended with at least one victim running to a fast food restaurant driveway.
Two people were hospitalized after the reported shooting and assault which started in the area of Poplar Street and ended up near a McDonald's down Grand Avenue to Ferry Street.
Officers located the victims, identified as 21-year-old Jose Vasquez, and 20-year-old Noel Figueroa. Vasquez had suffered a gunshot wound to his bicep and Figueroa had lacerations on his nose.
Police said the call came in around 1:15 a.m.
They said the caller reported a person shot on Poplar Street.
The victim ran to the McDonald's where investigators found blood-soaked clothes in the parking lot.
Both victims ended up in the hospital, though details about how they discovered the second victim were not released.
Police said it's unclear if the two fought or were approached by others.
The McDonald's was closed to everyone but employees.
Copyright 2016 WFSB (Meredith Corporation). All rights reserved.