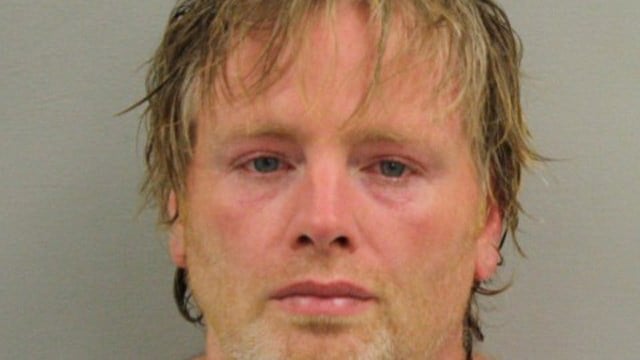 Jospeh Saluski. (Bristol police photo)
BRISTOL, CT (WFSB) -
A man police said broke into a home in Bristol ended up barricading himself in an attic before his capture.
Joseph Saluski, 41, was eventually taken into custody on Wednesday night.
Police said they were called to a single-family home on Fairview Avenue just after 8:45 p.m.
A neighbor reported that a man had broken into the home.
When officers arrived, they said they tried to get the suspect to leave the home on his own. He refused to cooperate and instead retreated to the attic.
The city's emergency response team arrived on the scene because it was unknown if the suspect had a weapon.
He was eventually captured.
Police said they charged Saluski with third-degree burglary, criminal attempt at sixth-degree larceny, second-degree criminal mischief, interfering with an officer and possession of burglary tools.
Saluski posted his $30,000 bond; however, he was released to Hartford police because they had a larceny arrest warrant for him.
Copyright 2016 WFSB (Meredith Corporation). All rights reserved.