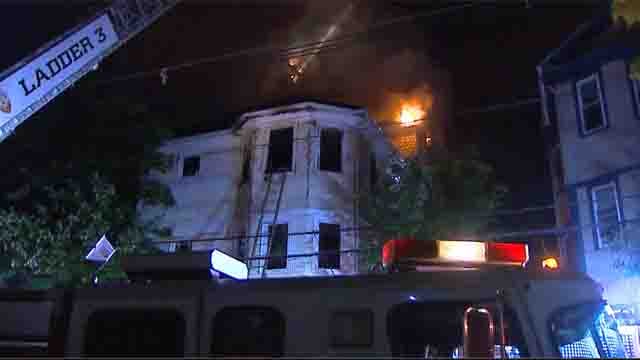 (CBS photo)
PROVIDENCE, RI (CBS) -
Fire tore through a Providence home overnight, forcing eight people into the streets.
Flames broke out just before midnight Thursday in a triple-decker on Orms Street.
The battalion chief confirms to Eyewitness News that eight people were inside the home at the time, but were able to get out safely. The Red Cross is now assisting them.
The chief also said eight firefighters were injured but their injuries do not appear to be life-threatening.
The Department of Environmental Management was called in because there were exotic pets, including snakes and alligators, in a tub inside the home.
Officials are still searching for the cause.
© 2016 CBS Interactive Inc. All Rights Reserved.