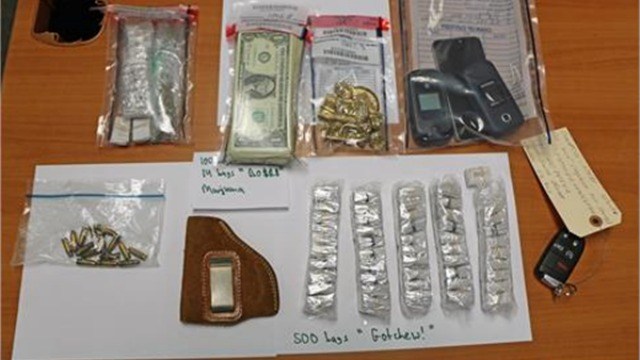 Jermel Bates, 20, of Norwalk, was arrested for selling around 600 bags of heroin. (Norwalk PD)
NORWALK, CT (WFSB) -
Norwalk Police said a man was arrested for selling heroin Thursday.
Jermel Bates, 20, of Norwalk, was arrested after a six month drug sale investigation.
Officers said they had been conducting surveillance when they saw Bates driving down West Cedar Street.
They followed Bates until he entered his home on Ferris Avenue.
They arrested him after he left the residence.
Bates was found with 100 bags of heroin that were packaged for distribution.
Police said they searched Bates' home and found an additional 500 bags.
There was a child and an adult in the home at the time of Bate's arrest.
Bates was charged with sale of narcotics, possession of narcotics, illegal distribution and risk of injury to a minor.
Copyright 2016 WFSB (Meredith Corporation). All rights reserved.