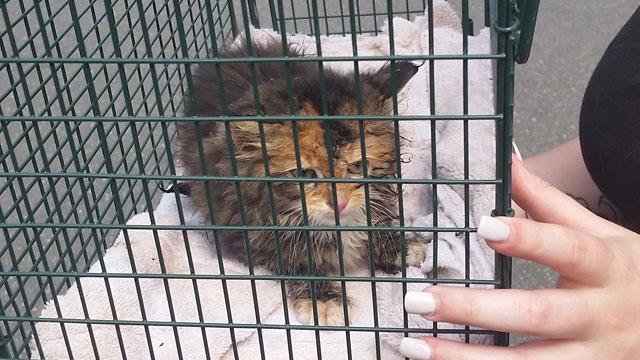 This cat was rescued from a storm drain pipe. (Vernon Police Department)
VERNON, CT (WFSB) -
Town crews worked together on Friday morning to rescue a kitten that was trapped in a storm drain pipe in Vernon.
Police received an emergency call about the kitten stuck on Ironwood Drive around 6:40 a.m.
Members of the animal control, public works and the water pollution control authority went to the scene and were able to rescue the kitten.
According to police, the water pollution control authority workers were able to use "a gentle stream of water to coax the cat from the pipe into the closest storm drain."
After the animal was rescued, the kitten was determined to be a feral cat. The cat was adopted by Vernon resident shortly.
Copyright 2016 WFSB (Meredith Corporation). All rights reserved.