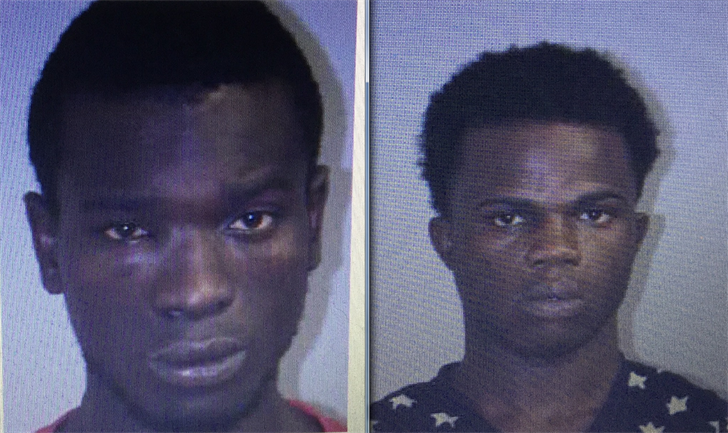 Peter Daylue (left) and Neksone Allah-Digui (right) were arrested for breaking into a Killngly home Saturday (State PD)
KILLINGLY, CT (WFSB) -
State police said two men were arrested after they broke into a Killingly residence Saturday.
The incident happened around 7 a.m. on Fieldstone Road.
Officials said the men forced entry into the person's home with a machete and a BB gun.
The men had been at the home for a party late in the night, according to police.
They said the a fight had broken out when the men were asked to leave the party.
Officials believe the break-in was the result of a retaliation for the night before.
Peter Daylue, 20, and Neksone Allah-Digui, 19, of Worchester, MA were arrested after they were found in a nearby car.
Both were charged with home invasion, breach of peace and brandishing.
No one was injured during the incident.
Copyright 2016 WFSB (Meredith Corporation). All rights reserved.