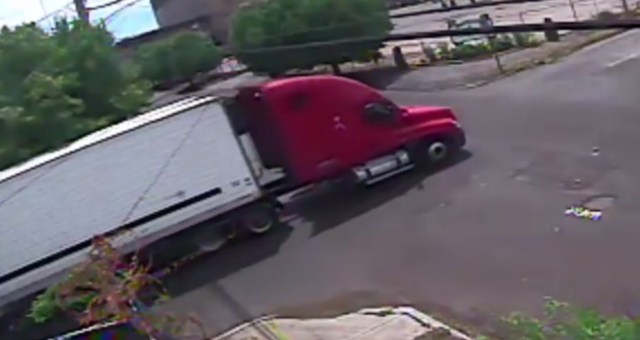 Police Search for Suspect in Truck
BRIDGEPORT, CT (WFSB) -
Bridgeport police are asking for the public's help to locate the driver of tractor trailer truck in this video who police say may be responsible for the death of his passenger.
Police said the incident occurred on Wordin Ave between Howard Ave and Hancock Ave at about 1:30 p.m. on Saturday.
According to police, the driver and the victim got into an altercation. Then, police said the victim exited the truck and then was hit.
Police waiting on an autopsy to confirm his identity.
Bridgeport Police are urging anyone with information to contact the Bridgeport Police Department at 203-581-5206
Copyright 2016 WFSB (Meredith Corporation). All rights reserved.