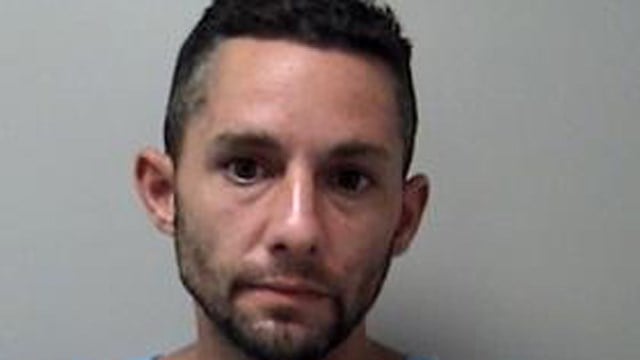 Peter Hills. (Manchester police photo)
A man charged with dragging an officer with his vehicle is scheduled to face a judge on Tuesday.
Police said Peter Hills was pulled over for a traffic stop on Starkweather Street in Manchester Friday morning.
A sergeant reported seeing Hills driving erratically beforehand and believed him to be drunk.
When the sergeant got out of his cruiser and approached the suspect's vehicle, Hills put the vehicle in drive and dragged the sergeant a short distance, according to police.
The sergeant was taken to the hospital for minor injuries.
Hills was eventually found walking on Orange Street in Vernon. He was charged with assault on a police officer among other crimes.
The vehicle Hills had been driving was found to be stolen out of East Haven. Hartford police said they found it on Park Street in their city.
Hills is due in Manchester Superior Court.
Copyright 2016 WFSB (Meredith Corporation). All rights reserved.