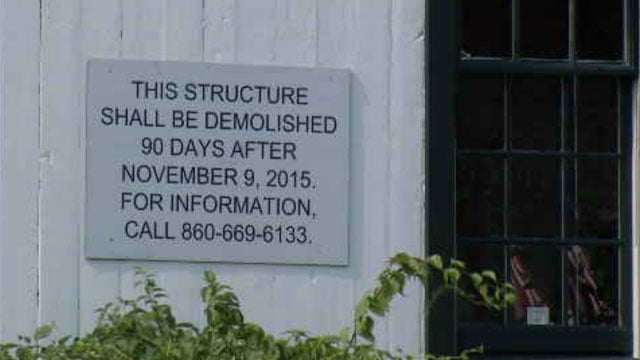 Clinton residents are voicing their concerns over the demolition of historical buildings for a proposed CVS. (WFSB)
CLINTON, CT (WFSB) -
A controversial plan to demolish three historic, privately owned buildings in Clinton is getting push back from some in the community.
"We think it's just a succession of tearing down our old buildings and losing our heritage," said David Bautz, of the Clinton Historical Society.
That passion is what is driving him to try to prevent some of the historical buildings in Clinton from being demolished to be replaced by a CVS store.
"We don't have any problem with progress. What we think is that the historic buildings should be incorporated into those structures, especially since the plan that the planning and zoning adopted said that they were going to use those assets to help the plan move forward," Bautz said.
He and other residents launched an online petition aimed at stopping the building of the pharmacy chain under the current plan. So far, the petition has 569 signatures.
Bautz said he believes it's enough to possibly sway the Planning and Zoning Board to reconsider.
"If they want to incorporate buildings that are there into that CVS and make it look like an 18th century structure, probably no problem," Bautz said.
A meeting was being held on Tuesday night where residents could voice their concerns.
Copyright 2016 WFSB (Meredith Corporation). All rights reserved.