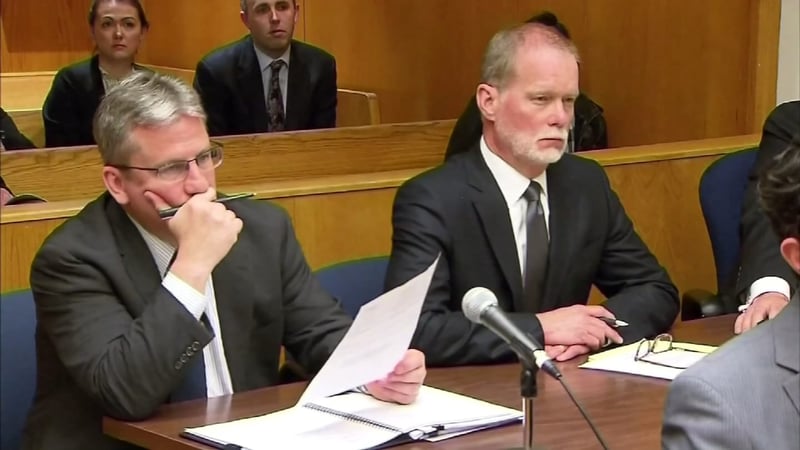 Representatives from Remington Arms during previous lawsuit arguments. (WFSB file photo)
CHICAGO (WFSB) -
Workers from the gun-maker Remington are scheduled to be deposed as part of a lawsuit filed against the company by families of Sandy Hook Elementary School shooting victims.
The next step in the major lawsuit filed by attorneys representing the victims families will interview two employees on Wednesday in Chicago.
Families of nine victims filed the lawsuit.
Their argument, AR-style guns, similar to the one used by a gunman to kill 20 first graders and six educators at the Newtown school, should not be in the hands of civilians.
They also accuse Remington of using military language in marketing that appeals to people looking to commit mass murder.
Early last month, the sides returned to court to lay out their cases.
Attorneys representing Remington, the distributor and gun store said they are protected under federal law.
A Remington attorney arguing that whether a gun is legal or not, or should be available to civilians, should be up to lawmakers, not courts.
Copyright 2016 WFSB (Meredith Corporation). All rights reserved.