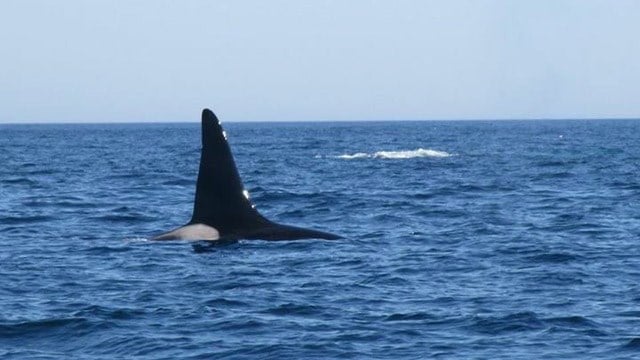 Old Thom the orca spotted off the coast of Chatham on Monday. (@sportfishingCC photo)
Chatham, MA (WFSB) -
He's been identified as "Old Thom."
Captain Bruce Peters of Capeshores Charters captured photos of an orca's tail off the coast of Cape Cod on Monday, according to the Atlantic White Shark Conservancy.
Peters posted the photos to Twitter.
Tuesday, Alisa Schulman-Janiger, a marine mammal observer with the National Oceanic and Atmospheric Administration Fisheries Service, said the killer whale was Old Thom.
Schulman-Janiger posted to Facebook that the orca was spotted about 13 miles off the coast of Chatham, MA.
Copyright 2016 WFSB (Meredith Corporation). All rights reserved.